Welcome to the Hamatora Wikia, a wikia dedicated to the Hamatora franchise including a two-season anime series, a movie, a mini episode spin-off series, a manga, and a video game.  The "super-powered mystery x battle entertainment" mixed-media project is a collaboration effort between directors, writers, and more of other popular animes. Anyone is welcome to edit so hop in and help make this the #1 source of information for Hamatora! 
****BEFORE PROGRESSING, PLEASE NOTE THAT THIS SITE CONTAINS SPOILERS!****

See more characters >>

How did you feel about Re:_Hamatora?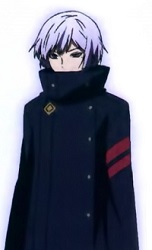 Art is a cop who has known Nice and Murasaki from way back.
Loading RSS data...

Twitter
Ad blocker interference detected!
Wikia is a free-to-use site that makes money from advertising. We have a modified experience for viewers using ad blockers

Wikia is not accessible if you've made further modifications. Remove the custom ad blocker rule(s) and the page will load as expected.